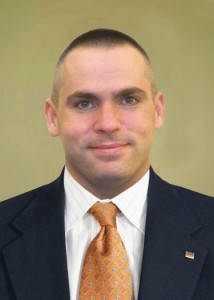 Joseph Shega, MD              
Director of Hospice and Pallative Medicine Research
Section of Geriatrics and Palliative Medicine
Department of Medicine
University of Chicago
Chicago, Illinois
I'm pleased to let our readers know about an important new position statement from the American Geriatrics Society focusing on equitable treatment for lesbian, gay, bisexual, and transgender (LGBT) individuals subject to unfair discrimination in health care and society. The statement takes a look at current issues of prejudice due to age, sexual orientation, gender and other personal characteristics that can lead to stigma and discrimination—even in health care. It makes recommendations for better and equal care in the following ways:
Advocating policies for equal treatment
Training for healthcare professionals on LGBT needs
Raising awareness of the unique circumstances facing LGBT older adults
Enhancing research supporting the above
Check out this infographic and visit AmericanGeriatrics.org for the press release and the full position statement on how institutions, healthcare professionals, policy makers, and members of the public can help support a healthcare culture free from inequality.
About the Author
Dr. Joseph Shega is a geriatrician and the Chair of the American Geriatrics Society's Ethics Committee—the group that lead the effort for the development of the "Care of Lesbian, Gay, Bisexual, and Transgender Older Adults" statement.