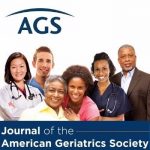 Journal of the American Geriatrics Society Research Summary
More than 20 percent of all hospitalized older adults who use Medicare will be admitted to a skilled nursing facility following a stay in the hospital (also known as "post-acute care"). However, these men and women may be given too little information when it comes to choosing a post-acute care facility: sometimes they may receive just a list of addresses for local facilities. What's more, hospitalized older adults typically don't plan for care at a skilled nursing facility ahead of time. This can lead to making important decisions too quickly or during a time of particular stress.
We don't have much information about how people select skilled nursing facilities or what information they're given to make informed choices. So a team of researchers recently studied how hospitalized older adults make decisions about choosing a facility, who helps them decide, what they think about the process, and what they consider as they make decisions. The researchers published their study in the Journal of the American Geriatrics Society.
They interviewed 98 older adults who had just been admitted to a skilled nursing facility. In 90 interviews in five cities across the country, the researchers spoke only to the older adult. A family member participated in the other eight interviews. Continue reading →