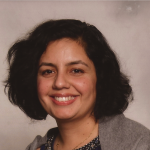 Quratulain Syed, MD
Assistant Professor of Medicine,
Division of General Medicine and Geriatrics,
Emory University School of Medicine
Now that the long, harsh winter is over and the Sun has finally decided to shine on people living beyond Florida, it's time to take advantage of the warm weather while it lasts. So ladies and gentlemen, let's head out to lose the pounds you put on eating your favorite pies the last holiday season.
Outdoor activities have many health benefits, including helping your body make vitamin D, losing unwanted pounds, helping lower your blood pressure, and keeping your heart healthy. While outside, it's important to take some precautions to avoid getting sick from excessive heat exposure. Here are some tips to help you enjoy the sun:
Walk in the early morning (before 10am) or late evening hours (2-3 hours prior to sunset) to avoid excessive heat exposure.
Keep a bottle of water with you and sip from it while you are out to avoid getting dehydrated.
Wear light colored, loose fitting, and lightweight clothing (such as cotton).
Get your hats out and wear them. You get to show them off and avoid the direct heat of the sun.
To prevent sunburns and skin cancer, buy sunblock lotion or spray from your local pharmacy and apply it liberally on all exposed parts of your body.
Choose pavement or a shaded trail in a park to walk on. Make sure to select a trail which is clean and even, to avoid stumbling on slippery stones and rocks. If you have been under trees and walked through grass, check for ticks on your skin and in skinfolds. Ticks prefer to be in hot moist areas. Also check your scalp after you get home. Have a healthcare provider remove the tick if you find one attached to your skin.
Try going to an indoor shopping mall to walk. However, if you love to shop, you might want to leave your credit card at home!
Be mindful of your surroundings and be sure to walk in well-lit, clean, and safe walking spaces. Let someone know where you are going and when you expect to return. Take your cell phone with you!
Water exercises are a great way to stay in shape for everyone, including people with joint aches and arthritis who can't walk or run long distances. If there is a swimming pool available at the community center near you, ask about their water exercise schedule. If there are no water exercise classes, put your swimsuit on and walk from one shallow end to the other.
Pack some light snacks as low-salt crackers, vegetables (e.g., carrots, cucumbers etc.), and peanut butter to enjoy while you sit on a bench to rest during and after a long walk.
Make sure to wear comfortable walking shoes with good support and cushioning. No high heels!
If you have one, remember to bring your cane or walker with you. You might need it if you get exhausted from the exercise.
Keep your medicine list and emergency contact information in your wallet or handbag at all times.
If you experience a severe headache, nausea, spinning of your head, too much sweating, or your heart racing very fast, it may be signs of a condition called heat exhaustion. If this happens, do not wait. Alert your companion or asking people passing by to help you to a shaded place and call for help.
Enjoy the summer and stay safe!
About the Author
Dr. Syed is a member of the American Geriatrics Society's Public Education Committee.