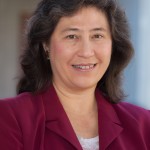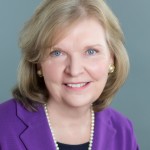 Alice Pomidor, MD, MPH, AGSF
Professor
Florida State University School of Medicine
Mary Palmer, PhD, RN, FAAN, AGSF
Helen W. and Thomas L. Umphlet Distinguished Professor in Aging
UNC School of Nursing
In our previous blog post about eyesight, we discussed a number of vision problems that people may experience as they get older.  However, many people will experience age-related changes that are not eye diseases.  For example, you may begin to notice changes in your night vision—such as having trouble seeing stars on a clear night, or finding that it's more difficult to navigate in a dark movie theater. Your eyes may also adjust more slowly to sudden changes in light. Glare and bright lights may trouble you, and that may make it harder to drive at night.
What's more, working on the computer, reading printed material, or doing close-up projects like sewing, knitting, or woodworking may become more difficult as you age. Often, you can correct these problems easily by using brighter lighting or getting reading glasses.
Vision changes can lower your quality of life and increase your risk for having household accidents, or even car crashes. That's why getting a yearly check-up with an eye specialist is important.  (See our previous blog post for a handy guide to eye specialists.)
Here are some tips on how to keep vision as sharp as possible for as long as possible:
Schedule yearly visits with an eye specialist.
Regularly check all medications for any side effects they may have on your vision. Common vision-related side effects include dry and irritated eyes. Antihistamines, allergy medications, antidepressants, tranquilizers, and some high blood pressure medications can cause dry eye.
Make sure that items on your floor (such as electrical cords, throw rugs, and knick-knacks) are removed or rearranged so that they are out of the way and you don't trip over them. Also watch out for pets who can have a way of getting under your feet!
Brighten your home and make objects more visible. Here's how:

Use adjustable desk, floor or table lamps close to your working area to shed more light when you're reading or doing close work.
Avoid clear glass light fixtures to reduce glare.
Minimize window glare with opaque blinds, curtains or shades.
High-quality fluorescent light bulbs make it easier to see colors than conventional incandescent bulbs. What's more, fluorescent bulbs spread light over large areas without glare, use less energy, and last 10 to 20 times longer than incandescent bulbs.
Just a few steps can make a big difference.  Check out our online resource on vision problems for even more suggestions!
Drs. Pomidor and Palmer are the Chair and Vice Chair, respectively, of the American Geriatrics Society's Public Education Committee.