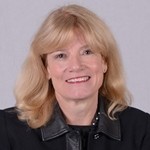 Terry Fulmer, PhD, RN, FAAN, AGSF
President, The John A. Hartford Foundation
(This post also appeared on The John A. Hartford Foundation blog.)
For far too long, the nearly 18 million family caregivers of older adults in the United States have been largely invisible to policymakers and our health care system, despite filling an absolutely essential role. The contributions these modern-day heroes make to the care of older adults is indispensable, and often comes at a significant cost to their own health, well-being, and financial security.
Families Caring for an Aging America, the sweeping new report from the blue-ribbon committee convened by the prestigious National Academies of Sciences, Engineering, and Medicine, offers a clear, comprehensive, and compelling rationale for creating a national strategy to elevate the position of family caregivers within our health care system.
As the report indisputably documents, we have a growing population of older adults living longer than ever before with greater needs for assistance.  We have family members and friends performing increasingly complex care tasks for their older relatives and friends with little or no training.  We largely marginalize and ignore caregivers, which puts them and their loved ones at risk for harm.
If we are truly to reform health care, we must expand the idea of "person-centered care" to "person and family-centered care." As a geriatric nurse, I have seen the need for a family-centered approach first-hand.  Too often family members, with little or no training or support, are thrust into the position of being responsible for everything from navigating the labyrinthine health care system to performing complicated medical tasks. This might be medication management and wound care, tasks that are normally provided by trained doctors and nurses.
Ensuring that caregivers not only receive the support and training they need, but have a role and a valued voice in decisions affecting their loved ones, are critical to improving care for older people. Continue reading →