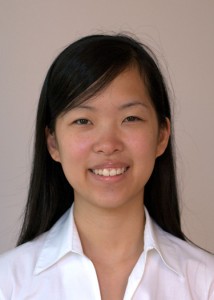 Aroonsiri Sangarlangkarn, MD MPH
Geriatrics Fellow
Brookdale Department of Geriatrics and Palliative Medicine
Icahn School of Medicine at Mount Sinai
New York, New York
Did you know that by 2015, fifty percent of people with HIV (human immunodeficiency virus) in the United States will be over 50 years old? Or that 17% of new HIV infections happen to older adults?
People living in the 1980s would be surprised to hear these facts. When HIV was first discovered in 1981, we did not have effective medications to treat HIV, and many people died young, soon after they were diagnosed.
The good news is that healthcare has come a long way since then. Today, we have effective medications for HIV, called antiretroviral therapy, and people rarely die from HIV anymore. Now that people with HIV are living longer, we have more and more older adults who have HIV.
The bad news is that we still cannot cure HIV, and aging with HIV is not easy. Chronic HIV infection and long-term effects of HIV medications can lead to other health problems. For example, patients with HIV may be at higher risk for bone loss, making them more prone to getting osteoporosis compared to people without HIV. Osteoporosis is just one of the problems— chronic HIV infection increases risks for many other chronic diseases. It can also carry a stigma that can make it hard for older adults to make new friends or keep their social network.
So, what can you do to protect yourself from HIV as you age? Here are some tips:
Stay updated on safe sex practices: Unprotected sex with an infected partner is the most common way people get HIV.Practicing safe sex is a must. Even if you no longer worry about unwanted pregnancies, you still need condoms to protect you from sexually transmitted diseases, HIV included. If you are recently rejoining the dating scene, make sure to stay up to date with new information on HIV and safe sex practices—information might have changed from the last time you heard about it.
Get more information from HealthinAging.org's section on Sexual Health and the Safe Sex Tip sheet.
Get tested: Knowing your HIV status is important, and everyone should get tested. This is because HIV infection is hard to detect without a test.  Its symptoms mimic many other diseases, including symptoms related to advancing age. Moreover, after the initial infection passes, you might not have any symptoms until it is too late.  Untreated HIV weakens your immune system and leaves you open to getting  sick from infections.  Do not wait until it is too late—get tested today.
If you have HIV:
Find a healthcare provider and a pharmacy that specialize in HIV. HIV is a complicated disease, so you want to make sure your healthcare professionals have experience dealing with HIV.
Take your medications as prescribed. If you do not take medications correctly, your HIV pills may be less effective in the future.

Exercise and eat a healthy diet.

This helps your immune system stay healthier and keep HIV under control.
Aging with HIV is a new experience, and it is an important topic in medical research. In fact, the American Geriatrics Society has partnered with other organizations to develop a website about HIV and Aging to help provide updated research and treatment guidelines to HIV doctors. Feel free to share this website with your healthcare provider, and visit it often to find out the latest updates on this topic.