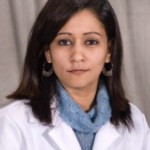 Krupa Shah, MD, MPH
Assistant Professor
University of Rochester School of Medicine & Dentistry
Like it or not, the flu season is back. Everybody should take notice, especially older adults. This blog post will give you some tips on how to prevent getting the flu.
Why is it especially important for older adults to be extra careful about the flu?
In general, older adults have weaker immune systems compared to younger adults. This is a result of the aging process. In fact, people 65 years or older are at the greatest risk of complications from the flu.
Older adults become sick more frequently, which often results in hospitalization.
What are some of the more common flu symptoms?
Fever
Cough
Runny nose
Sore throat
Body aches
Headaches
Chills
Fatigue
What is the best proactive step you can take to prevent the flu? Get vaccinated!
The flu vaccine is unique every year, and is especially designed to protect against the flu viruses that will be most common during the upcoming season. Your immunity from flu decreases over time, so it is recommended that you get a vaccination every year.
People 65 or older have two flu shots to choose from. One is the regular dose flu vaccine. The other is a higher dose and newer flu vaccine.  Ask your healthcare provider which you should get.
When should I get a flu shot?
You should get a vaccination now—it's not too early. It takes about 2 weeks for the vaccine to become effective in protecting you from the flu. Flu season usually peaks between December and February, but can last as late as May.
Early immunization as soon as the vaccine becomes available in your area is the most effective, but you can still get it as late as January for at least partial protection.
What should you do if you develop some of the flu symptoms?
Drink plenty of fluids and minimize your exposure to large groups of people.
Seek medical advice as soon as possible! If you develop flu symptoms, it is important to get evaluated to see whether treatment with medication is needed. It's very important that medications be used within the first two days to treat flu in order to prevent complications.
In summary, the #1 way to prevent the flu is with a flu vaccine!