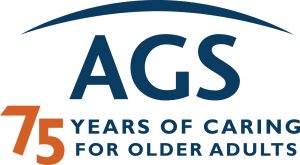 American Geriatrics Society Staff
The mistreatment of older adults is called elder abuse. It is more widespread than many of us realize. Although statistics suggest that one in 10 older people is abused every year, the actual number is likely to be much higher because so many cases of elder abuse go unreported.
That's why it's so important for us to put elder abuse on our individual radars. Signs of elder abuse may not be immediately obvious. Members of our own families may be subject to abuse, as can our older neighbors, friends, and acquaintances.
No matter how old we are, justice requires that we all be treated as full members of our communities, say experts at the National Center on Elder Abuse. However, because some older adults are not visible to other members of the community, they can be at greater risk for being neglected or abused.
The range of situations that make up elder abuse is broad. Elder abuse can include neglect (both intentional as well as self-neglect), and abuse that is financial, emotional and psychological, physical, and/or sexual. These are all forms of injustice we need to address to better serve our communities.
As difficult as it might be to realize that an older person is being abused, it may be even more difficult for us to report it—we may fear that we've misunderstood a situation or are overreacting. Trust your instincts. If you suspect that something isn't right, act. Continue reading →