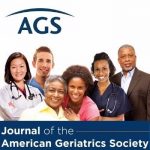 Journal of the American Geriatrics Society Research Summary
Alzheimer's disease (AD) is a brain disorder that destroys memory and thinking skills over time. It is the most common form of dementia in older adults.  There is presently no cure for the condition, though treatment options are available. Today, some 5.3 million Americans live with AD, and it is now the sixth leading cause of death in the United States. The number of older adults who will develop AD is expected to more than triple by 2050.
Geriatrics experts have suggested that exercising can improve brain health in older adults. The World Health Organization (WHO) has recommendations for how much older adults should exercise. They suggest that older adults perform 150 minutes a week of moderate exercise (such as brisk walking), 75 minutes a week of vigorous aerobic training, or a combination of the two types. The WHO also recommends older adults perform muscle-strengthening exercises on at least two or more days a week.
However, not all studies of exercise and older adults have proven the benefits of exercise. We don't know for sure whether exercise slows mental decline or improves older adults' ability to think and make decisions. Continue reading →