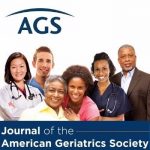 Journal of the American Geriatrics Society Research Summary
As we age, we become more likely to experience symptoms of depression. Research shows that depression's symptoms can be linked to a higher risk for death. Yet often, older adults' symptoms of depression may be missed by healthcare professionals.
What's more, symptoms of depression have been linked to heart disease and stroke in middle-aged and older adults. Researchers suggest that the depression-heart disease link could play a role in the increased risk of death among older adults who have symptoms of depression. There's also a known link between depression and deaths from cancer and falls in older adults. These connections might contribute to an increased risk of death for older adults, researchers suggest.
Since depression symptoms change over time, it's possible that studying those symptoms during an older adult's doctor visits could provide more information. To learn more, a research team designed a study to investigate the role depression symptoms play in an increased risk of death over time. The team also examined the role heart disease and stroke play in the link between depression symptoms and increased risk of death. Their study was published in the Journal of the American Geriatrics Society. Continue reading →