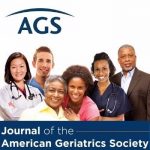 Journal of the American Geriatrics Society Research Summary
"Informal care" is the term used in medicine to describe unpaid care provided by family and friends. It's an important lifeline for millions of older adults in the U.S. who need day-to-day help with shopping, cooking, cleaning, eating, taking medicine, looking after their own daily well-being, and many other activities essential to our health and quality of life as we age.
In the U.S., more than 35 million people provided informal care to someone 50-years-old and older in 2015. We usually understand the costs associated with a doctor, nurse, or other healthcare worker providing professional care to older adults. However, we don't understand what the true costs are when older adults are cared for by family members or friends. In part, that's because most studies have focused on "direct" healthcare costs (the expenses associated with professional help/treatment). However, these studies have ignored the "indirect" costs associated with informal care.
When the costs of informal care are accounted for, most studies usually multiply the hours of informal care by the wage that a formal home healthcare provider would earn. But this doesn't reflect the true cost of informal care. Informal caregivers often give up other activities such as leisure or employment, for example. Studies haven't examined the value of leisure time and the other important aspects of life people may give up when they care for a friend or family member.
In a new study, researchers focused on one of the most common caregiving arrangements: daughters between the ages of 40 and 70 who were likely to need to provide informal care to their mothers at some point in the near future. Participants were identified using the Health and Retirement Study, a survey conducted by the University of Michigan since 1992. Findings from this new analysis were published in the Journal of the American Geriatrics Society.