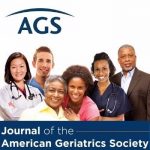 Journal of the American Geriatrics Society Research Summary
Can your eating habits and physical and mental activity lower your risk for developing dementia as you age? Obviously, it is important to learn all we can about how health habits affect the risks for developing dementia, a debilitating decline in memory and other mental abilities. Experts say that the number of people with dementia worldwide is expected to rise to 82 million by 2030 and to over 152 million by 2050.
A team of researchers designed a study to learn more about whether adopting healthier lifestyle habits can help prevent or slow the onset of dementia. Their study was published in the Journal of the American Geriatrics Society.
The researchers suggest that prevention strategies should focus on lowering dementia risk for people who are starting to experience cognitive decline, specifically subjective cognitive decline (SCD) and mild cognitive impairment (MCI). Continue reading →