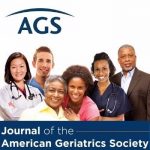 Journal of the American Geriatrics Society Research Summary
As we age, our skin changes in ways that can make it more prone to disease. That's because older skin is less oily, less elastic, and thinner. It bruises easily and can take a long time to heal when cut.
Although skin disorders are common in older adults, few studies have examined the connection between aging and skin disease. The studies we do have are mostly collected from specific groups of older adults, such as nursing home residents or those who have been treated in hospitals.
However, we do know that two studies of health records for large groups of older adults show that the most common skin diseases in older people are eczema, skin infections, and pruritus (severely dry and itchy skin). Recently, a research team designed a study to learn more about how common skin diseases are in adults aged 70 and older. They published their study in the Journal of the American Geriatrics Society.