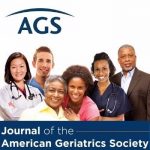 Journal of the American Geriatrics Society Research Summary
Your primary care provider (PCP) is usually your first medical contact when you're ill. Beyond taking care of you when you're sick, PCPs help coordinate your health care and make sure you're up-to-date with your check-ups, tests, and immunizations.
Typically, PCPs are family medicine practitioners, general internists, pediatricians (for children) and geriatricians (for older adults). Some health plans, such as health maintenance organizations (HMOs), require you to choose a PCP whom you must see first before being referred to specialists when necessary. These PCPs play a special role in coordinating your care.
However, other plans—including traditional Medicare and most preferred provider organizations (or PPOs), don't require you to see a PCP before seeking more specialized care. As a result, many people may see a specialist as their main doctor rather than a PCP who would act as "gatekeeper." Continue reading →