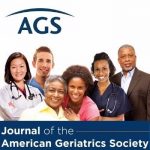 Journal of the American Geriatrics Society Research Summary
"Symptoms" is the medical term for any sign of a health problem, even if that sign doesn't help your healthcare provider diagnose a specific illness. Symptoms, such as feeling tired or rundown (also called fatigue), are among the leading causes of disability for older adults.
Sometimes symptoms are directly caused by illness—for example, an aching chest can be a symptom associated with a heart attack. But often, symptoms have multiple causes. For example, fatigue can be a common symptom when you have conditions such as knee osteoarthritis, depression, and heart failure.
What's more, older adults often experience more than one symptom at a time, which can make each symptom feel worse.
Up until now, we haven't had much information about how symptoms that occur at the same time affect an older adult's ability to function. To learn more, a team of researchers recently examined information from a large study of older adults, the National Health and Aging Trends Study (NHATS), which included more than 7,500 participants aged 65 and older. The study was published in the Journal of the American Geriatrics Society. Continue reading →