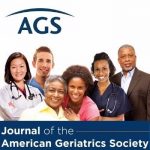 Journal of the American Geriatrics Society Research Summary
When older adults arrive at a hospital's emergency department (ED), they may face unexpected challenges. For example, they may become less able to function independently. They may develop difficulties thinking and making decisions during or following a visit to the ED. This makes transitions in care to and from the ED an important area for improvement in our health care as we age.
To address these challenges, geriatrics experts have developed special programs such as the "Geriatric Emergency Department Innovations in Care through Workforce, Informatics, and Structural Enhancements" (GEDI WISE) program. GEDI WISE is an award-winning program that serves as a model for excellence in emergency care for older adults in three large urban hospitals: Mount Sinai Medical Center in New York, NY; St. Joseph's Regional Medical Center in Paterson, NJ, and Northwestern Memorial Hospital in Chicago, IL.
One piece of the GEDI WISE program includes an ED-based geriatrics transition care nurse (TCN). The TCN identifies patients who have health needs specific to older adults. This nurse works to help people transition to their homes so that they can avoid hospital admission whenever possible.
A team of researchers designed a study to learn how effective the GEDI WISE TCNs were for reducing hospital admissions, later admissions, and revisits to the ED. They published their findings in the Journal of the American Geriatrics Society.
The study took place in 2013-2015 in all three hospitals in the GEDI WISE program. They studied more than 57,000 people aged 65 or older who made more than 120,000 visits to the three participating hospitals' EDs.
The TCN nurses gave the older adults several different screenings, including tests for:
Cognition
Functional status
Falls risk
Care transitions
Informed by these screenings, the TCN used various geriatrics resources to help patients. Some people required only a little support, while others needed extensive help.
Older adults who saw the TCN at least once during the study period were included in the "intervention group." Older adults who didn't see the TCN during the study period were included in the "control group."
Compared to the control group, people who saw the TCN had lower rates of inpatient (hospital or healthcare facility) admissions over 30 days at two of the three hospitals.
The researchers concluded that programs focusing on improving care transitions for older people seen in the ED may help reduce the risk for hospital admission.
This summary is from "Geriatric Emergency Department (ED) Innovations: ED transitional care nurses & hospital utilization." It appears online ahead of print in the Journal of the American Geriatrics Society. The study authors are Ula Hwang, MD, MPH; Scott M. Dresden, MD; Mark S. Rosenberg, DO, MBA; Melissa M. Garrido, PhD; George Loo, DrPh; Jeremy Sze, BS; Stephanie Gravenor, MBA; D. Mark Courtney, MD; Raymond Kang, MA; Carolyn Zhu, PhD; Carmen Vargas-Torres, MS; Corita R. Grudzen, MD, MSHS; Lynne D. Richardson, MD; and the GEDI WISE Investigators.