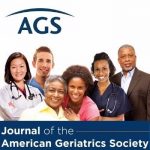 Journal of the American Geriatrics Society Research Summary
Falls are the leading cause of illness and death among Americans aged 65 and older. In 2014, some 2.8 million older adults visited the emergency department (ED) for a fall-related injury. And over time, the ED visit rate for falls among older adults has grown to 68.8 per 1,000 older adults (as of 2010).
Older adults who visit the ED for a fall are at high risk for both revisiting the ED and dying. In fact, some estimates show that 25 percent of older adults visiting the ED for a fall returned for at least one additional fall-related visit. Fifteen percent of those older adults died within the following year.
Because so many older adults visit an ED due to falls, many experts see an opportunity for EDs to play a role in reducing future falls among older adults who are at high risk.
In a new study, published in the Journal of the American Geriatrics Society, researchers explored whether older adults who received physical therapy (PT) services while in the ED for a fall experienced fewer fall-related repeat visits to the ED.
The research team used Medicare claims data representing Medicare beneficiaries from across the country. The information examined differences in 30-day and 60-day ED repeat visit rates among older adults who visited the ED for a fall and who received PT services in the ED. The researchers compared that to older adults who did not receive PT services in the ED after a fall. Continue reading →