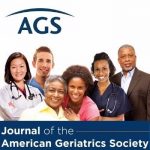 Journal of the American Geriatrics Society Research Summary
Improved cancer screening and treatment, along with much lower rates of tobacco use, have led to a decrease in cancer diagnoses and deaths. However, because the risk for many cancers increases as people age, it is still the second most common cause of death in older adults after heart disease.
Cancer prevention is important for older adults in order to reduce deaths and prevent the poor quality of life that can be caused by advanced cancer and treatment side effects. Efforts focus on preventing cancer as well as identifying the disease in its early stages by using screening tests. When someone is diagnosed with an early-stage cancer, they are likely to require less extensive treatment and have a better chance for recovery.
Recently, a research team offered new information and guidance for healthcare providers about cancer screening and prevention for older adults. They published their guidance in the Journal of the American Geriatrics Society. According to the researchers, healthcare practitioners need to fully understand how a particular cancer will impact an older adult. They also need to consider the effectiveness, drawbacks, and expense of cancer prevention and screening. Finally, health care practitioners need to understand how well a person will fare—with and without cancer treatment—when they discuss cancer screening with older adults. Continue reading →