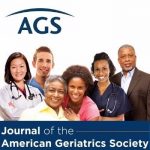 Journal of the American Geriatrics Society Research Summary
Annually, about one-third of all American adults aged 65 or older experience a fall. Falls are a major cause of medical problems, especially among those who have dementia. In fact, twice the number of older adults with dementia experience falls, compared to people without dementia.
What's more, older adults with dementia or other cognitive problems who fall are five times more likely to be admitted to long-term care facilities, and are at higher risk for fractures, head injuries, and even death, compared to older adults without dementia who experience a fall.
Researchers have recently focused on the role that dementia and other cognitive problems may play in falling, in hopes of discovering ways to manage and prevent falls. They published their study in the Journal of the American Geriatrics Society. Continue reading →