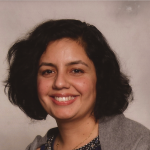 Quratulain Syed, MD
Assistant Professor of Medicine
Division of General Medicine and Geriatrics
Emory University School of Medicine
Now that we are almost through 2016, I hope you haven't all lost track of your healthy lifestyle New Year resolutions.  The Medicare annual wellness visit can help you achieve those goals.
If you enrolled in Medicare plan B within the past 12 months, you are eligible for a Welcome to Medicare preventive visit. If you have had Medicare for more than a year, you are eligible for an annual wellness visit every year (at least 11 months after the previous wellness visit).  These visits include a review of your medical history, social history related to your health and education, and counseling about preventive services, including certain screenings, shots, and referrals for services, if needed.
Here is how to prepare for the visit:
These visits are free of cost. However, you may have to pay Medicare a deductible or co-insurance if your healthcare provider performs additional tests or services during the same visit and those services aren't covered under these preventive benefits.
Even if you are seeing your current primary care provider, remember to bring any prior medical information, including immunization records, to make sure nothing is overlooked.
Gather information about your family's health history before your appointment. This will help guide discussion on the screenings you should get and the pros and cons of these tests.
Bring an updated list of all prescription drugs, over-the-counter drugs, vitamins, and supplements that you currently take.
Do you have advance directives? If you don't have any, or if you wish to update them, write down your preferences and goals in life in order to discuss them with your healthcare provider.
Write down your current level of physical activity and your activity goals. Physical activity can prevent/reduce falls and improve physical strength. Having notes will allow you to have a conversation with your provider about available resources that can help you achieve these goals.
Be prepared to discuss any home safety concerns. If your home is in need of rails or grab bars or other modifications to meet your physical needs, you can discuss them at this visit.
Call your healthcare provider today to schedule your annual wellness visit!