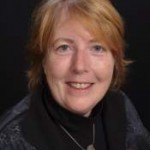 Nancy Lundebjerg
Chief Executive Officer
American Geriatrics Society
Here at the AGS and Health in Aging Foundation offices, we've been closely following Hurricane Harvey and its impacts on the Gulf Coast. Many of the images circulating on social media and in the news have been heart-breaking. At the same time, it's been inspiring to see the general outpouring of support and the many volunteers who have turned out to assist neighbors, friends, and strangers.
The AGS and the Health in Aging Foundation have a history of doing what we can to help smaller, sometimes overlooked organizations working on the ground in response to national emergencies like Hurricane Harvey. Earlier this week, in fact, we reached out to AGS members and leaders in storm-hit communities to check in on how they were doing and to ask how we could help. They recommended donating to Jewish Family Services (a Houston-based organization working with a host of faith-based and nondenominational partners on short-term and long-term recovery) and BakerRipley (a 110-year-old community development organization tasked with running one of Houston's largest hurricane recovery shelters).Based on their advice, the AGS Health in Aging Foundation made donations to both organizations to assist with recovery efforts.
Like the staff here, you likely have been tracking the ways you can help those in need. Here are some suggestions:
If you'd like to volunteer in a storm-hit community, register through a volunteer organization or disaster recovery group. Two organizations that are coordinating volunteers in Houston, for example, are Volunteer Houston and All Hands Volunteers. Remember: It's best not to contact local law enforcement or emergency medical services directly to offer your services. Try to keep their lines open for emergency calls.
For those of you who may not be in or near a storm-hit city, you can still make an impact by donating to a national or local charity working on emergency relief and recovery. In addition to the two organizations mentioned above, here are examples of other local organizations to consider: