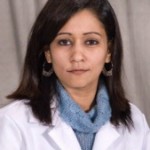 Krupa Shah, MD, MPH
Assistant Professor
University of Rochester School of Medicine & Dentistry
What is Pneumonia?
Pneumonia is an infection that causes inflammation of the lungs.
Why Should Older Adults be Aware of Pneumonia?
Older adults are more likely to have pneumonia than younger people. The chances of having both disability and disease increases with age, and which also increases the risk of getting pneumonia.
Research has shown that there is a high rate of sickness, hospitalization, and death associated with pneumonia in older adults. In fact, the majority of all deaths from pneumonia occur in people who are above the age of 65 years.
Let's be informed!
Below are some proactive steps that you can take to prevent yourself or a loved one from getting pneumonia.
Get Vaccinated. Vaccines are readily available and can prevent or reduce the severity of pneumonia caused by bacteria. Ask your health care professional about getting vaccinated. You should also get vaccinated with a yearly flu vaccine, since the flu can lead to pneumonia. Caregivers of older adults and/or children who spend a lot of time with older adults should also be vaccinated, to avoid getting sick themselves and passing the illness to others.
Maintain Good Hygiene. Following good hygiene practices can also help prevent pneumonia. This includes washing your hands regularly, covering your face with a tissue, sleeve, or your elbow when coughing or sneezing, and cleaning surfaces (such as door handles) that you touch frequently.
Understand and Take Care of Your Medical Conditions. People who have chronic medical problems such as diabetes, lung disease, or weakened immune systems are at higher risk for getting pneumonia. Therefore, it is important to see your healthcare professional and be sure to take your medications as prescribed.
Live a Healthy Lifestyle. If you are smoking, then quit! Quitting, all by itself, can help prevent you from getting pneumonia. Regular exercise and healthy nutrition can also protect you from getting pneumonia.