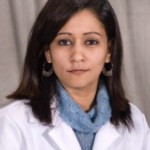 Krupa Shah, MD, MPH
Assistant Professor
University of Rochester School of Medicine & Dentistry
Most people are aware of the flu vaccine. Fewer know that there is another important vaccine available – to prevent pneumonia. Pneumonia is an infection and inflammation of the lungs. There is a high rate of sickness, hospitalization, and death associated with pneumonia in older adults who are 65 years old or above.
We've reviewed how to prevent pneumonia before, but here is some more information on why older adults should consider getting vaccinated as a way to prevent pneumonia.
Vaccines to prevent pneumonia are called pneumococcal vaccines. These vaccines can prevent or reduce the severity of pneumococcal pneumonia, a very common cause of bacterial pneumonia.
Two types of pneumococcal vaccines are currently available to prevent pneumonia in older adults.
Pneumococcal Conjugate Vaccine (PCV13 or Prevnar 13®) and
Pneumococcal Polysaccharide Vaccine (PPSV23 or Pneumovax®)
Some history will help understand our current guidance. Previously, only the PPSV23 was recommended for adults 65 years and older to prevent pneumonia. This guidance changed recently. In August 2014, the Advisory Committee on Immunization Practices decided to add the PCV13 to the routine immunization schedule for adults 65 years and older. The change in guidance was made because research showed that adding the PCV13 may offer greater protection for older adults against pneumonia.
Bottom Line – the new vaccination schedule for pneumonia: Adults 65 years and older should receive both PCV13 and PPSV23, but not at the same time.
If you have not received any pneumococcal vaccine, then you should first receive PCV13 and then PPSV23 one year later.
If you have already received PPSV23, the dose of PCV13 should be given at least 1 year after you got your most recent dose of PPSV23.
Make sure to ask your healthcare professional about getting vaccinated for pneumonia!