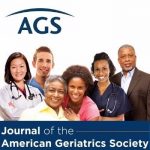 Journal of the American Geriatrics Society Research Summary
Osteoporosis is a disease that causes thinning of the bones, loss of bone density, and increasingly fragile bones.  This puts people at higher risk for bone fractures. Risk for the disease increases as we age. In fact, 50% of women over the age of 50 will experience a bone facture due to osteoporosis.
By 2020, an estimated 61 million American adults will have low bone mineral density. A group of medications known as "bisphosphonates" are sometimes used to treat osteoporosis.  These medications increase bone mineral density, which strengthens bones and is thought to make them less likely to fracture. Studies have shown that the risk for bone fractures lessens when women with low bone mineral density take these medications for between 1 and 4 years. However, little is known about whether taking bisphosphonates for longer periods of time has the same effect.
Recently, a team of researchers examined whether older women taking bisphosphonates for 10-13 years had fewer bone fractures than older women with similar fracture risks who took these medicines only briefly. Their study was published in the Journal of the American Geriatrics Society. Continue reading →