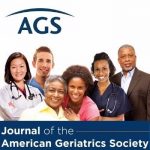 Journal of the American Geriatrics Society Research Summary
More older adults in the US are driving than ever before, according to the Centers for Disease Control and Prevention (CDC). In fact, 56 percent more older adults were on the road in 2016 than in 1999. But as age increases, so do the risks for having a crash while driving. In 2016 (the last year for which statistics are available), motor vehicle crashes killed about 7,700 people over the age of 65 in this country, and 290,000 more were injured.
According to the CDC< fatal automobile crash rates spike between ages 70 to 74, and are highest among drivers 85 and older. These older drivers' deaths are caused as much by their increased frailty and medical complications as by their increased risk of crashes. Age-related vision problems, the ability to think and make decisions, and age-related physical changes such as arthritis pain may also affect the ability of older adults to safely operate a motor vehicle.
As in the U.S., Japan's population of older drivers has also grown. A national traffic safety report noted that over five million people in Japan aged 75 years or older — one in three people — had a driver's license. The rate of fatal crashes for those aged 75 or older gradually increased from 7.4 percent in 2006 to 13.5 percent in 2016. Continue reading →