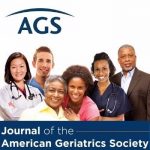 Journal of the American Geriatrics Society Research Summary
More older adults in the US are driving than ever before, according to the Centers for Disease Control and Prevention (CDC). In fact, 56 percent more older adults were on the road in 2016 than in 1999. But as age increases, so do the risks for having a crash while driving. In 2016 (the last year for which statistics are available), motor vehicle crashes killed about 7,700 people over the age of 65 in this country, and 290,000 more were injured.
According to the CDC< fatal automobile crash rates spike between ages 70 to 74, and are highest among drivers 85 and older. These older drivers' deaths are caused as much by their increased frailty and medical complications as by their increased risk of crashes. Age-related vision problems, the ability to think and make decisions, and age-related physical changes such as arthritis pain may also affect the ability of older adults to safely operate a motor vehicle.
As in the U.S., Japan's population of older drivers has also grown. A national traffic safety report noted that over five million people in Japan aged 75 years or older — one in three people — had a driver's license. The rate of fatal crashes for those aged 75 or older gradually increased from 7.4 percent in 2006 to 13.5 percent in 2016.
Driving Regulations
In the U.S., regulations for renewing drivers' licenses based on age vary widely. Many states require a vision test for older adults, and only Illinois requires that drivers 75 or older take a road test. On the other hand, all Japanese drivers aged 75 years or older are required to have cognitive screenings when they renew their drivers' licenses. Drivers who are suspected of having dementia are required to see a doctor for a formal diagnosis, and if the driver has dementia, their driver's license will be revoked or suspended.
Effects of Stopping Driving
However, stopping driving has negative consequences for those older adults who are unable to continue driving. Driving is an essential part of daily life for many older adults in Japan and stopping driving can reduce their mobility and their quality of life. In fact, stopping driving was associated with depressive symptoms, cognitive decline, disability, an increased decline in the ability to function physically, and even death. Developing programs to retrain older adults to drive safely is important for maintaining their health and well-being.
Research from the Journal of the American Geriatrics Society
A team of researchers from Japan's National Center for Geriatrics and Gerontology designed a study to learn more about ways to help keep older drivers safe. Their study was published recently in the Journal of the American Geriatrics Society.
The researchers said studies have found that driver education programs improve safety for older drivers, even for those with memory issues and other cognitive problems. But the studies haven't shown whether safe driving programs have lasting benefits. In this new study, the researchers examined whether the benefits of a driving skill program still existed one year later.
The researchers recruited 159 older persons aged 65 years or older from the National Center for Geriatrics and Gerontology-Study of Geriatric Syndromes (NCGG-SGS), of whom 104 completed the follow-up one year later. The participants lived in Obu, Japan; were aged 65 years or older, drove at least three days a week, had a valid driver's license, spoke Japanese, lived independently, and had mild cognitive impairment (MCI).
The training program consisted of 10 weekly sessions over three months. Each session included a 60-minute class and a 50-minute on-road retraining at a driving school. The class included 30 minutes of vision training and 30 minutes of driving simulator training. The on-road retraining targeted learning information and developing skills to improve driver safety. Participants in the control group received one education class about safe driving.
The researchers concluded that the effects of the driving skill program were still significant at one year after the training compared to before the training. They said that their findings suggest that the safe driving program tested in this study can provide effective support for older adults who can continue driving, including those who have mild cognitive impairment.
This summary is from "Long-term effects of driving skill training on safe driving in older adults with mild cognitive impairment." It appears online ahead of print in the Journal of the American Geriatrics Society. The study authors are Hideaki Ishii PhD, PT; Takehiko Doi, PhD, PT; Kota Tsutsumimoto PhD, PT;  Sho Nakakubo PhD, PT; Satoshi Kurita PhD; and Hiroyuki Shimada PhD, PT.