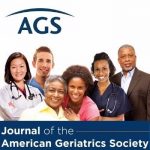 Journal of the American Geriatrics Society Research Summary
Though fever and respiratory problems are typically the most common symptoms of COVID-19, worrisome neurologic symptoms also occur in older adults. For example, in a study in Wuhan, China, 36 percent of older COVID patients had neurologic complaints, such as dizziness, pain, sleep disturbances, and problems with balance. Eight percent had impaired consciousness.
What's more, geriatrics experts suggest that older age is also a risk factor for delirium, a term that means "sudden confusion." Delirium refers to an abrupt, rapid change in mental function that goes well beyond the typical forgetfulness of aging. The result of abnormal functioning of the brain, delirium requires the attention of a healthcare professional.
Healthcare practitioners have seen delirium affect patients hospitalized with infectious diseases, including severe respiratory diseases. Delirium can mean that a person has suffered an acute brain failure, which could be caused by dehydration, psychoactive drugs, or infection. Delirium can increase the length of an older adult's hospital stay and can cause mobility problems as well as difficulty thinking and making decisions. This can lead to older adults' need for long-term care and raises their risk of death.
In severe cases, COVID-19 causes serious lung problems. When this happens to someone hospitalized for the virus, the patient may need mechanical ventilation to help them breathe, which can lead to delirium.
A recent study showed that 26 out of 40 patients with severe COVID-19 infection had signs of delirium. But despite this early evidence, we know little about the effects of delirium on people with COVID-19. A team of geriatrics experts from the University of Sao Paulo, Brazil, created a study to learn more about delirium in older adults hospitalized with COVID-19. Their study was published in the Journal of the American Geriatrics Society.
The researchers said that their work is part of the ongoing "CO-FRAIL" study, designed to investigate the links between frailty and harmful outcomes in patients with COVID-19. The CO-FRAIL study recruited patients at Hospital das Clinicas, a university hospital affiliated with the University of Sao Paulo Medical School. Hospital das Clinicas has become a key center for COVID-19 treatment in Sao Paulo, the center of the pandemic in Brazil.
The researchers studied data from 707 people, aged 50 years or older, who were admitted to the COVID-19 unit. The researchers said they identified delirium in 33 percent of the participants, of whom 12 percent already had delirium symptoms when admitted to the hospital. Only four percent of the participants had a diagnosis of dementia at the start of the study. Of the participants with dementia, 73 percent experienced delirium during their hospital stay. Patients with delirium had a higher prevalence of other diseases, such as cerebrovascular disease, heart failure, and cancer.
Thirty-nine percent of the participants died: 55 percent of those who had delirium and 30 percent of those who did not. Length of hospital stay, number of days in intensive care, and use of a ventilator were different across the two groups. The delirium group experienced longer stays in the hospital and ICU, and more of them needed a ventilator.
The researchers found that one in three patients with COVID-19 experienced delirium in the hospital. They also reported high death rates among the participants and verified that delirium was a predictor of in-hospital death. Delirium was also associated with increased length of hospital stay, admission to the intensive care unit, and need for a ventilator.
In their study, the researchers found consistent evidence that delirium worsens the course of illness in hospitalized patients with COVID-19. Delirium has been associated with a decline in mobility and the ability to function as well as difficulty thinking and making decisions. The researchers said, "We hope that our findings will stimulate health providers and researchers to work together and creatively implement new and effective strategies to manage delirium and its complications."
The researchers concluded that healthcare providers should include mental status evaluations when they examine middle-aged and older adults with COVID-19. The prompt recognition of delirium is critical to ensure appropriate clinical care and prevent poor outcomes.
This summary is from "Delirium and adverse outcomes in hospitalized patients with COVID-19." It appears online ahead of print in the Journal of the American Geriatrics Society. The study authors are Flavia Barreto Garcez, MD; Marlon Juliano Romero Aliberti, MD, PhD; Paula Cristina Eiras Poco, MD; Marcel Hiratsuka, MD; Silvia de Fatima Takahashi, MD; Venceslau Antonio Coelho, MD; Danute Bareisys Salotto, MD; Marlos Luiz Villela Moreira, MD; Wilson Jacob Filho, MD, PhD; and Thiago J. Avelino Silva, MD, PhD.