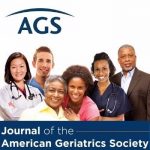 Journal of the American Geriatrics Society Research Summary
Delirium and Alzheimer's disease and related dementias (ADRD) can play a role in the mental decline of older adults who enter skilled nursing facilities (SNFs) for rehabilitation after being hospitalized. Healthcare practitioners may mistake these conditions for each other or even overlook them, even though they are distinct conditions and require different treatments.
Delirium is a term that means "sudden confusion. " It is an abrupt, rapid change in mental function that goes well beyond the typical forgetfulness of aging. Delirium is a result of abnormal functioning of the brain and requires the attention of a healthcare professional.
On the other hand, ADRD is a progressive and chronic decline in your cognitive abilities. You can have delirium and ADRD at the same time. In fact, new research reveals that delirium is a strong predictor of new ADRD cases. About 15 percent of older adults admitted to SNFs after being hospitalized have delirium, and patients with delirium have a nearly 13 percent increased risk of receiving a new diagnosis of ADRD over the next four years.
Delirium and ADRD can be difficult for healthcare practitioners to tell apart, and older adults can have both conditions at the same time. However, the two conditions have not been studied together in older adults admitted to skilled nursing facilities.
In order to learn more about the relationship between delirium detection and a potentially premature or inappropriate diagnosis of ADRD, researchers conducted a study. They based their findings on their examination of Medicare data from 2011-2013 for new nursing home admissions. The study was published in the Journal of the American Geriatrics Society. Continue reading →