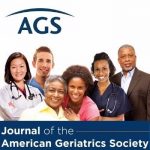 Journal of the American Geriatrics Society Research Summary
Problems with balance, walking speed, and muscle strength become more common as we age, and can lead to disability. In fact, studies show that for older adults, having a slower walking speed can help predict chronic illness, hospitalization, and even death.
A team of researchers from Sweden's Karolinska Institutet in Stockholm examined the factors that put older adults at higher risk for developing physical limitations as they age. The team studied information from the Swedish National Study on Aging and Care-Kungsholmen (SNAC-K), and published their research in the Journal of the American Geriatrics Society.
The researchers studied participants aged 60 or older who lived in Stockholm and who did not have heart disease at the start of the study. When the study began, participants did not have problems with walking speed, balance, or chair standing exercises. All of these measure your risk for falls. Continue reading →