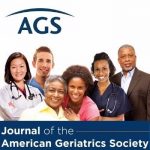 Journal of the American Geriatrics Society Research Summary
By today's estimates, one-third of adults aged 65 or older are obese. This growing obesity trend, along with the decrease in our level of physical activity as we age, seriously raises our risk of diseases and death.
We know that aging leads to a gradual decrease in lean body mass (LBM). Put simply, LBM is the entire weight of your body minus the weight associated with fat tissue. As we age, fat distribution in the body can shift, and often increases in the belly region. This is a health concern for older adults, because so-called "belly fat" (also known as "central obesity") is associated with a greater risk for heart disease than general obesity.
Now, a team of researchers have designed a study to learn more about the effects of a 10-week, easy-to-perform, personalized, progressive vigorous-intensity interval training among 70-year-olds with "belly fat." Their study was published in the Journal of the American Geriatrics Society. Continue reading →