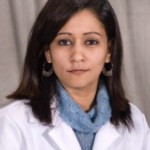 Krupa Shah, MD, MPH
Assistant Professor
University of Rochester School of Medicine & Dentistry
Like it or not, the flu season is back. Everybody should take notice, especially older adults. This blog post will give you some tips on how to prevent getting the flu.
Why is it especially important for older adults to be extra careful about the flu?
In general, older adults have weaker immune systems compared to younger adults. This is a result of the aging process. In fact, people 65 years or older are at the greatest risk of complications from the flu.
Older adults become sick more frequently, which often results in hospitalization.
What are some of the more common flu symptoms?
Fever
Cough
Runny nose
Sore throat
Body aches
Headaches
Chills
Fatigue