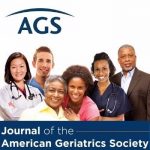 Journal of the American Geriatrics Society Research Summary
Experts from the University of Iowa recently published a study in the Journal of the American Geriatrics Society examining the kind of medication errors and side effects that nursing home residents experience. They also looked at staffing and work systems in nursing homes that could affect medication errors and side effects. This is important because more than 1.4 million older adults lived in nursing home facilities as of 2015. Of these, 85 percent were 65-years-old and older and 41 percent were 85-years-of-age or older. In 2014, there were 15,600 nursing homes in the United States.
Older adults who live in nursing homes are at greater risk for injuries related to the medications we might take as we age (these injuries are also known as "adverse drug events"). There is a greater risk for adverse drug events for this population due to age, frailty, disability, and the multiple chronic illnesses we may be managing at any given time. For these illnesses, nursing home residents usually need several medicines, sometimes including riskier medicines like antipsychotics, antidepressants, and antiepileptics.
Some adverse drug events are due to preventable errors. Others are considered "non-preventable" because they can occur even when the medications are correctly given at normal doses.
The researchers collected their information from 11 nursing homes located in nine cities in Iowa between fall 2016 and spring 2017.
The residents lived in the nursing homes ranging from a few days to 34 years. The average age of residents was 81.5 years, and two-thirds of the residents were women.
The researchers found that half of all the nursing home residents took nine or more medicines. Additionally, older adults were at higher risk of bleeding due to taking blood-thinning medications. Medicines taken for diabetes increased the risk for low blood sugar, which can cause dizziness and falls. Finally, tranquilizers and sleeping medications were observed to increase the risk for falls, particularly among residents with dementia. (These medications can also cause problems with thinking and making decisions.)
As mentioned above, nursing home residents have risk factors such as older age, disability, illnesses, and taking multiple drugs. They also faced risk factors due to nursing home organization problems, including the presence of staff members who might be unaware of high-risk medications. Not having enough trained staff members contributed to the problem, said the researchers.
Nurses often experience interruptions when they're preparing or giving medications to nursing home residents. These conditions increase the rate of medication errors. Another concern leading to medication errors is that nursing home staff members may have limited access to resident physicians and do not get to work closely with them.
The researchers learned that of the residents who experienced adverse drug events:
In addition, the researchers found that 96 percent of the residents who experienced adverse drug events, and 94 percent who experienced fall-related adverse drug events, were taking at least one drug for high blood pressure, or drugs that alter mental status (antipsychotics, tranquilizers, sedatives, etc.). All of these drugs can raise the risk for falls.
Residents in skilled nursing care units were more likely to have adverse drug events, compared to the residents in intermediate care units (the term for a health facility for people moving from critical care who still need close monitoring and noncritical care before being discharged). The researchers said that the more skilled the nursing staff was in taking vital signs, the lower the rate of drug events.
This summary is from "A Systems Approach to Identify Factors Influencing Adverse Drug Events in Nursing Homes." It appears online ahead of print in the Journal of the American Geriatrics Society. The study authors are Ali Azeez Al-Jumaili, BS Pharm, MPH, PhD, and William R. Doucette, PhD.