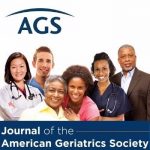 Journal of the American Geriatrics Society Research Summary
Experts from the University of Iowa recently published a study in the Journal of the American Geriatrics Society examining the kind of medication errors and side effects that nursing home residents experience. They also looked at staffing and work systems in nursing homes that could affect medication errors and side effects. This is important because more than 1.4 million older adults lived in nursing home facilities as of 2015. Of these, 85 percent were 65-years-old and older and 41 percent were 85-years-of-age or older. In 2014, there were 15,600 nursing homes in the United States.
Older adults who live in nursing homes are at greater risk for injuries related to the medications we might take as we age (these injuries are also known as "adverse drug events"). There is a greater risk for adverse drug events for this population due to age, frailty, disability, and the multiple chronic illnesses we may be managing at any given time. For these illnesses, nursing home residents usually need several medicines, sometimes including riskier medicines like antipsychotics, antidepressants, and antiepileptics.
Some adverse drug events are due to preventable errors. Others are considered "non-preventable" because they can occur even when the medications are correctly given at normal doses. Continue reading →