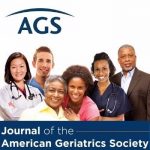 Journal of the American Geriatrics Society Research Summary
Delirium is the medical term for an abrupt, rapid change in mental function that goes well beyond the typical forgetfulness of aging. Delirium can cause you to become confused, potentially aggressive, agitated, sleepy, and/or inactive. Post-operative delirium can occur after you've had an operation, and is the most common complication older adults experience after they have surgery. Older adults are at high risk for post-operative delirium after they have heart surgery.
When older adults have post-operative delirium, they are often given antipsychotic medications (APMs).  However, these drugs are not proven to be effective for treating delirium and may be harmful. Experts suggest that these drugs do not reduce how often or for how long older adults may experience delirium, or how serious the effects of delirium may be.
Additionally, some studies in older adults with dementia have found that APMs may cause heart rhythm problems and other drug-related side effects. Taking these drugs can increase the effects of anesthesia, and can cause stroke, pneumonia, and even death. Older adults who have had heart surgery are more likely to experience these dangerous events.
In a new study published in the Journal of the American Geriatrics Society, researchers looked into the use of APMs in older adults following heart surgery. Continue reading →