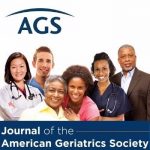 Journal of the American Geriatrics Society Research Summary
Cardiovascular disease (also called heart disease) is one of the most common medical conditions older adults face. In nursing homes, almost half of all older adult residents have been diagnosed with problems affecting the heart and/or blood vessels.
In spite of this, we know very little about how effective a class of popular heart disease medications may be for those 75 and older. Known as statins, these medications are prescribed to reduce the amount of cholesterol in your blood. High blood levels of cholesterol can damage your heart's blood vessels and lead to the formation of blood clots, which can cause stroke and heart attacks.
The reason we have a knowledge gap as to how well statins work in older adults is because early medical studies that examined statin therapy for heart disease prevention included few adults age 75 and older. More recent trials that did include older adults often found that statin therapy did not help prevent these individuals from developing heart disease.
Why? It's possible that, as we age, our sensitivity to medications may change. For instance, myopathy (muscle pain and weakness) is a commonly reported side effect of statins. This side effect may have a heightened effect on older adults who are already frail, which could speed up physical decline.
A team of researchers conducted a study to learn more about statin use among older adults, especially those nearing the end of their lives. Their study stemmed from concern about unclear statin prescribing guidelines for people over age 75, and a lack of information on the medications' uses in nursing homes. The study, published in the Journal of the American Geriatrics Society, evaluated statin use by people with life-limiting conditions across nearly all U.S. nursing homes. The researchers hoped to identify statin use among nursing home residents who were unlikely to benefit from treatment. Continue reading →