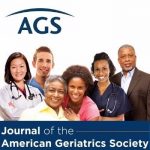 Journal of the American Geriatrics Society Research Summary
As we age, we tend to develop a number of chronic health conditions and concerns. Often, managing health problems can mean that older adults may take many different medications. When older adults take five or more medicines (a scenario health experts call "polypharmacy"), it can increase the risk of harmful side effects.
Polypharmacy can contribute to serious problems including falls, disability, and hospitalizations. Taking more than five medications is especially common among older adults with heart failure, which is the leading cause of hospitalization for people age 65 and older. Doctors often prescribe several different drugs to improve heart failure, but this can increase your risk of harmful side effects and interactions between your medications. Older adults who have trouble performing routine daily activities are at a particularly high risk for the negative effects of taking a large number of medications.
In a new study, researchers examined whether limitations in older adults' abilities to perform their routine daily activities were linked to taking multiple medications for heart failure. They published their study in the Journal of the American Geriatrics Society. Continue reading →