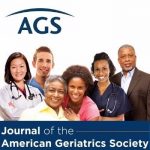 Journal of the American Geriatrics Society Research Summary
As we age, our ability to drive may help us live independently, shop for ourselves, and maintain social connections. Although car crash rates are low among older adults and are declining, older adults do still have higher rates of fatal crashes. Falls, which are a common and preventable cause of injury among older adults, may lower our ability to drive safely.
Experts believe that falls are related to driving in four ways:
They can cause physical injury that limits mobility (our ability to move) and interferes with driving performance.
Falling can increase the fear of falling, which leads to a reduction in physical activity. Reduced physical activity can weaken our physical strength, which also could reduce fitness for driving.
Falls can affect an older adult's mental well-being, making them more fearful and leading to changes in driving behaviors.
Falls and difficulty driving may be caused by common factors, such as vision problems.
A research team created a study to see whether falls were related to driving risks and behaviors among older adults. Their study was published in the Journal of the American Geriatrics Society. Continue reading →