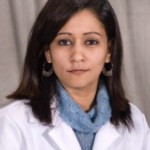 Krupa Shah, MD, MPH
Assistant Professor
University of Rochester School of Medicine & Dentistry
What is Pneumonia?
Pneumonia is an infection that causes inflammation of the lungs.
Why Should Older Adults be Aware of Pneumonia?
Older adults are more likely to have pneumonia than younger people. The chances of having both disability and disease increases with age, and which also increases the risk of getting pneumonia.
Research has shown that there is a high rate of sickness, hospitalization, and death associated with pneumonia in older adults. In fact, the majority of all deaths from pneumonia occur in people who are above the age of 65 years.
Let's be informed!
Below are some proactive steps that you can take to prevent yourself or a loved one from getting pneumonia.