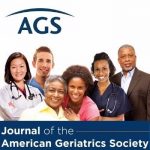 Journal of the American Geriatrics Society Research Summary
Type 2 diabetes affects blood circulation. The disease stiffens blood vessels and reduces the amount of oxygen that circulates throughout your body. This includes your brain. When blood flow in the brain is impaired, it can affect the way we think and make decisions.
People who have type 2 diabetes are often overweight or obese. These are conditions that may also be linked to cognitive problems (problems with thinking abilities). Lowering calorie intake and increasing physical activity are known to reduce the negative effects of type 2 diabetes on the body. However, the effects of these interventions on cognition and the brain are not clear.
Recently, researchers examined information from a 10-year-long study called Action for Health in Diabetes (Look AHEAD). In this study, participants learned how to adopt healthy, long-term behavior changes. In their new study, the researchers focused on whether participants with type 2 diabetes who lowered calories in their diet and increased physical activity had better blood flow to the brain. The researchers published their findings in the Journal of the American Geriatrics Society. Continue reading →