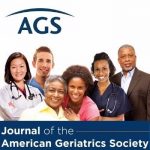 Journal of the American Geriatrics Society Research Summary
People with dementia often have behavioral symptoms. These include problems with memory, language, and decision-making abilities. People with dementia can also experience changes in mood, such as increased irritability, depression, and anxiety. They often need assistance with their daily activities, such as feeding, dressing, using the toilet, and bathing themselves. These symptoms are often troubling for people with dementia, as well as for their caregivers.
These dementia symptoms can reduce quality of life for people as they age. This can make them dependent on other people, which can lead to caregivers feeling distressed. It may also lead to people with dementia being hospitalized or placed in a nursing home, even if it is not what they would prefer for their care.
There are no effective drug treatments for dementia or its symptoms. Therefore, researchers have been exploring treatment options to improve symptoms that don't involve using medication. A team of researchers studied one of those programs, called the Tailored Activity Program (TAP). TAP matches activities to the interests and abilities of people with dementia. Then it teaches caregivers how to use those activities daily.
The researchers initially reported positive results in a small study of 60 people. They then studied TAP in a larger group of veterans living with dementia. They reported their results in the Journal of the American Geriatrics Society. Continue reading →