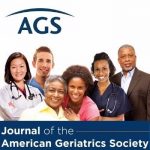 Journal of the American Geriatrics Society Research Summary
Having trouble getting around on your own—such as difficulty walking, climbing steps, or being able to get in and out of a chair—can lead to physical disability and losing your independence.
According to research, being physically inactive is the strongest risk factor for disability as we age.
We know that physical activity has proven health benefits, especially moderate-to-vigorous physical activity such as walking to the store or many types of gardening. But perhaps surprisingly, we don't know much about the benefits of lighter forms of physical activity or the effects of spreading our physical activity throughout the day. Understanding the benefits of moving more often and engaging in even lighter forms of physical activity is important for older adults' health. These types of physical activity may be easier for older adults to practice regularly, especially those who are frail.
That's why a team of researchers created a study to examine the effects of performing light physical activity and moderate-to-vigorous physical activity on older adults. The researchers were interested in studying how participating in these different intensities of activity, and whether a person spreads their physical activity throughout the day, affects the chances for developing a major mobility disability. The participants in the study were older adults who had challenges with physical function and who participated in the Lifestyle Interventions and Independence for Elders (LIFE) study. The researchers published their study in the Journal of the American Geriatrics Society. Continue reading →