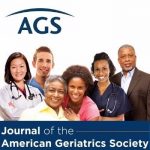 Journal of the American Geriatrics Society Research Summary
Delirium is a sudden change in mental status that often occurs when older adults are in the hospital or after they have surgery. More than 20 percent of older adults may experience delirium.  The condition can lead to longer hospital stays, the need to be placed on a respirator (a machine that helps you breathe), long-term changes in your cognitive (mental) health, physical disability, and even death.
Acute illness (illnesses that happen suddenly, as opposed to chronic conditions that you live with over a longer period of time), surgery, and medications can contribute to delirium. In addition, disrupting regular routines may trigger sudden confusion or changes in behavior for certain people.
When healthcare professionals don't recognize or diagnose delirium, it can delay an older person's recovery.  Prolonged delirium can have a lasting impact on health and well-being. What's more, delirium is distressing for caregivers—the family or friends involved in caring for an older adult. In hospitals, healthcare professionals screen ("test") for delirium. However, despite routine screening, more than 60 percent of older adults with delirium are not diagnosed in hospitals. Continue reading →