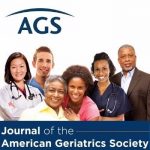 Journal of the American Geriatrics Society Research Summary
Experts say that a lack of physical activity leads to age-related weakness and poor health in older adults. Official guidelines suggest that healthy older adults spend at least 2.5 hours every week doing moderate activity (such as brisk walking), or at least 1.25 hours per week doing vigorous exercise (such as jogging or running).
Unfortunately, many older adults are not physically able to perform either moderate or vigorous intensity exercise. Researchers created a study to learn more about how much exercise older adults are able to perform, and how that exercise affects their health.
The research team studied 6,489 female participants aged 63 to 99 years old. The researchers published their findings in the Journal of the American Geriatrics Society.
The participants agreed to take in-home exams, answer health questionnaires, and wear accelerometers (devices similar to fitness trackers). The participants also kept sleep logs.
The study was conducted between 2012 and 2013. The researchers reviewed death certificates as of September 2016 to learn how many participants had died. Continue reading →