Driving Safety
Driving a car represents freedom and independence and helps older adults to feel more satisfied and in control of their lives. Millions of people drive after their 65th birthdays: 81% of people aged 65 and older (over 40 million people) held driver's licenses as of 2015.
As we get older, we begin to experience age-related physical and mental changes. This can make driving more difficult and dangerous, but these changes do not start at any specific age.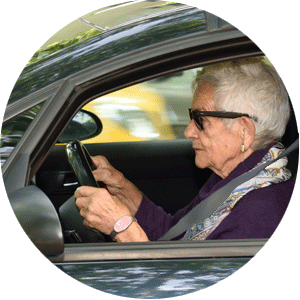 CAR AND DRIVING SAFETY TIPS
Safe Driving for Older Adults was developed through a cooperative agreement between AGS and the U.S. Department of Transportation's National Highway Traffic Safety Administration (NHTSA).