The Silverstein Memorial Award for Emerging Investigators in the Surgical and Related Medical Specialties was established in 2017 in honor of Jeffrey H. Silverstein, an early leader of the AGS Geriatrics-for-Specialists Initiative (GSI). Open to junior and mid-career investigators from a variety of surgical and related medical specialties, the Silverstein Award recognizes emerging investigators whose research is focused on the role of geriatrics expertise in their specialties, and who are committed to careers in aging research.
Click here for more information on eligibility and application process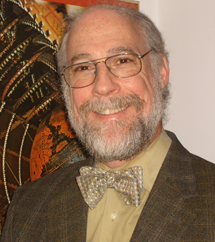 Dr. Silverstein was an anesthesiologist dedicated to improving care for older adults within his subspecialty as well as the other surgical and related medical specialties. He was instrumental to success of the Dennis W. Jahnigen Career Development Awards Program and served in numerous national roles with the AGS GSI Council, as Chair of the American Society of Anesthesiologists Geriatric Committee and was the founding President of the Society of Geriatric Anesthesia—just to name a few of his accomplishments. Dr. Silverstein was also an incredible mentor to many junior investigators, regardless of their specialty and his work continues to make an impact on the effort to integrate geriatrics principles into the specialties. 
Current Award Recipient
Tony Rosen, MD, MPH
Advancing care for older people across health specialties, the AGS and the AGS Health in Aging Foundation this year announced that Tony Rosen, MD, MPH—Assistant Professor of Medicine at Weill Cornell Medicine and Attending Emergency Physician at New York-Presbyterian/Weill Cornell Medical Center—will receive the 2018 Jeffrey H. Silverstein Memorial Award for Emerging Investigators in the Surgical and Related Medical Specialties.
For his presentation at #AGS18, Dr. Rosen and colleagues evaluated more than 100 programs designed to identify, address, or prevent the mistreatment of older individuals. According to Dr. Rosen's evaluation, most programs focus on raising awareness and public education, as well as developing inter-professional healthcare teams equipped to confront the challenges of physical, social, emotional, financial, and sexual abuse. Importantly, Dr. Rosen and his colleagues note that many such programs hold promise for helping resource-constrained communities. Unfortunately, only 2 percent of programs evaluated used high-quality study designs, suggesting that advances are needed within the field in evaluation research.
Dr. Rosen has spent nearly a decade researching elder abuse and injury prevention for older adults, with a particular focus on improving healthcare provider engagement in identifying, preventing, and intervening to address mistreatment. A recipient of numerous private and public grants supporting his research, including career awards from the National Institute on Aging, Dr. Rosen served as a content expert at the 2015 White House Elder Justice Forum and as a panelist at the 2015 National Institutes of Health workshop on Multiple Approaches to Understanding and Preventing Elder Abuse. The author or co-author of more than 30 research articles, Dr. Rosen earned his medical degree in 2010 and began pursuing a research interest in the intersection of geriatrics and emergency medicine after completing a Geriatric Emergency Medicine fellowship at Weill Cornell Medicine. In Dr. Rosen's own words: "This additional training was invaluable in improving my understanding of the unique challenges in providing acute care to older adults and developing a career in emergency department-based elder abuse research."
Past Award Recipients
2017  Anne M. Suskind, MD, MS
Thank you to the Silverstein Memorial Award Supporters
Our sincere thanks to those who made this award possible.
Sheila Barnett
Kevin Biese
John R. Burton
Christopher R. Carpenter
Jeffrey M. Caterino
George W. Drach
Marcus Escobedo
Lawrence N. Friedland
Evelyn C. Granieri
Jerry H. Gurwitz
Michael Harper
Teresita Hogan
Christopher G. Hughes

Ula Hwang
Jason M. Johanning
Mark R. Katlic
Maura Kennedy
Badrinath Konety
Andrew G. Lee and Hilary Beaver
Nancy E. Lundebjerg
Brian J. McKinnon
Simon C. Mears
Myron Miller
Kevin Munjal
Mark David Neuman

Kourosh Parham
Adam Perry
Peter Pompei
Jane R. Potter
Rajeev Ramchandran
Scott E. Regenbogen
Anthony E. Rosen
Kenneth E. Schmader
Margaret (Gretchen) L. Schwarze
Manish N. Shah
George E. Taffet
Louise Walter
Scott Wilber
Current as of April 9, 2019